Nowadays, we commonly see relationships between teenagers. Young adults or we say 18+ people have the right to do whatever they want but for the teenagers, we as guardians have to be conscious of their life. It's too difficult for them to choose the right one because their criteria for good and bad ones are based on one or two events. Many people don't take this topic as seriously as they take adult relationships because they think teenage relationships are just like friendship but it's a huge difference between teen friendship and dating. So here We are providing the best teenage relationship advice which helps our younger generation to get a better path.
Teenage Relationship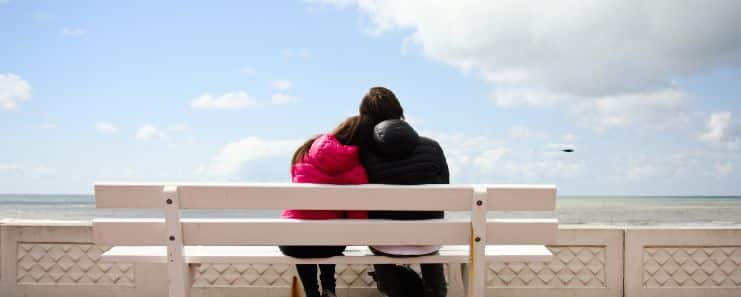 A relationship is a bond between two people which includes their heart and brain too. Relationships are many kinds like mother/father-son/daughter, brother-sister, boyfriend-girlfriend, husband-wife, etc. Of the various relationships the most crucial is which we people choose for ourselves like husband-wife and girlfriend-boyfriend, other relationships are created by gods like brother-sister and mother/father-son/daughter. We aren't able to do anything about which is created by God, but we have to do all the stuff for choosing the right husband-wife and girlfriend-boyfriend. Relationships of adults are complicated but many people are there to suggest them as their issues are common. So many advisers give relationship advice for young adults and people take help from them but what about relationship advice for teenage girls and relationship advice for teenage guys. They too need the best teenage relationship advice as they also have a boyfriend/girlfriend. For them, We are giving the best teenage relationship for teenagers which will help them to be in a proper relationship and enjoy their life.
Teenage Friendship
I think friendship is more valuable than relationships, especially for Teenagers. Friends can share all their stuff without any hesitation which helps him/her to feel free and relaxed. We as young adults may face problems sharing something with others but Teenagers share their feelings and emotions openly with their friends. To live free and cool we have to learn this thing from Teenagers and my point of view friendship is the best teenage relationship for teenagers.
Also Read: How to Stop Fighting in a Relationship?
Relationship Advice for Teenagers
1. Take it as a Secondary Thing
As a Teenager, you have lots of work to do apart from studying, have the option to learn new things, explore new ideas, and enjoy yourself with your family and friends. So if you are in a relationship then try to maintain all this work too, try not to give all your time in your relationship and take it as a secondary thing because your time is too crucial or you will waste your time then in future you may feel guilty for that.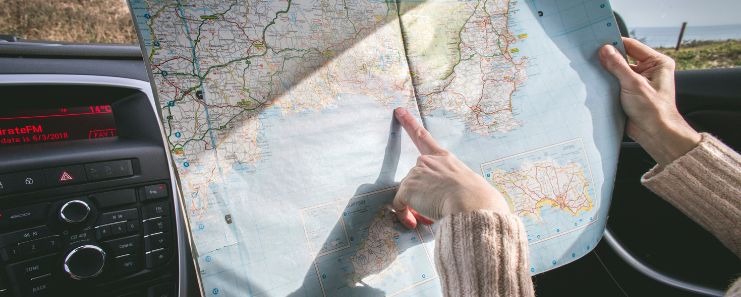 2. Don't be So Serious
Yes, you heard it right, don't be so serious in your teenage relationship. If you don't want to believe me then you can see teenage relationship facts. It will help you to know that it will only be good for the present but in the future, you have to take any harsh decisions like how to end a relationship that is toxic and destroying your mental peace which will affect your present relationship. So, it is also important to know how to overcome mental exhaustion. Separation hurts a lot if you are too serious about your relationship and it is common too that you will be separated for further studies or family issues etc.
3. Focus on Studies
In the age between 14-19, education is crucial too like 10 and 12 board exams. So if you have a distraction problem then you have to avoid relationships because at this age studying is more important than anything else and you should focus on your studies. You may find someone better in the future but you will not get this golden time to study, so use your time accordingly.
Everything you have to learn, you will learn from your family which will help you in the future too. It helps you to live your life according to your family. So you have to give your time to your family too as they will stand with you in any situation but it is not guaranteed that your teenage partner will take a stand or not. You can also attend family counseling sessions and ask your family members about your Teenage relationship questions, it will surely help you more.
5. Time Issue
We see that many people who are in relationships, especially Teenagers are not able to manage their time, not able to prioritize their work, or not able to handle their relationship smoothly. In a relationship, you have to give time to your partner. Many of us want to spend our maximum time with our loved ones and in the case of teenage boys and girls, they like to spend the whole time with their partner and for that many of them avoid their parents too.
6. Be Within Your Limit
Limitation is very necessary at this age because many boys and girls want to use others. So if you will be on your limit then it will help you to stay safe. Decide your limit by yourself and be with that, in any time if you are thinking you are doing anything wrong then don't hesitate to back.
7. Get Some Knowledge About It
Knowledge is a more important and most necessary thing in all cases. Don't hesitate to take advice from others or you can also take help from youtube and Google too. Enjoy your relationship like friendship and try to avoid being physical in the teenage years. Teenage relationship questions are also important like in other relationships so ask freely.
8. Handle Ups And Downs
It is very much common in relationships that your mood will swing if you spend a good time with your partner then you will be in a happy mood and vice versa. It is also important for young adults too. That's why experienced people like to give this relationship advice to young adults too. So you have to learn how to handle ups and downs as many times your partner will be in a bad mood or they are going through rough phases then you have to handle it calmly to be perfect in the relationship. You may also take professional help from online counseling if you feel like you have emotions pent up inside which are stopping you from moving ahead in life.
Choose Your Perfect One
It's not easy for us too but for choosing a partner you have to be careful, choose the one who supports you, the one who is ready to be with you in every situation, the one who encourages you to go ahead, and with whom you know how to deal with problems and difficulties in life, etc.
Understand Teen Friendship & Teen Dating
Teen friendship and dating are two different things but many Teenagers are not aware of them. If you know how to make friends, then in friendship, you are free to do anything without thinking about anyone, without affecting anyone, while if you are dating someone then you have to think about him/her too, you have to think about his happiness too. Dating someone in the teenage years may be beneficial for you in case of relaxation, it will help you to be calm and enjoyable. You will always think that someone is there for you and it is enough to be cool and relax.
Conclusion
So here we tried to cover all teenage relationship facts which will help our teenagers to be in relation. You also take help from your family members with whom you are comfortable to discuss relationship advice for teenage girls and boys are too take relationship advice for teenage guys. Yes, relationship advice for teenage guys may be different from relationship advice for teenage girls as gender also plays a role in this. Here we also cover the term teen friendship and dating which is more popular among teenagers from that they will understand the difference between them.
People Also Read:
9 Amazing Marriage Tips For A Happy Married Life In 2022
How to Make Friends? 7 Tips to Win Friends and Influence People
17 Tips To Fix A Broken Relationship: How To Fix A Broken Relationship?
How Depression Hurts Relationships? 5 Tips For Coping With Relationship Depression