Neha Mehta is a well-known mental health counselor and sex counselor in India and has been practicing for 10 years and also is a Gold Medalist Consultant Psychologist. She has been featured in Amazon prime series, print media, and many others. She was awarded 7 National Awards respectively National Girl Pride (2017); National Women Achiever Award (2018); Social Achievement Award (2018), Best Psychologist by Star News and Mind is King (World Record Holder) in 2018, National Talented Award 2018 & Bhartiya Pratibha Gaurav Award 2019. Some of the areas of expertise are sexual counseling, marriage counseling, child counseling, and mental health.
Dr. Neha Mehta is the most innovative, knowledgeable sexologist and Clinical psychologist in India on a mission to educate people with the right sex counseling. She is a well-known sexologist with 1 million plus followers on youtube and her videos and live sessions are being appreciated by viewers all over the country as well as internationally. Neha is a caring and understanding person and has been helping people with their relationship problems for the last 10 years. She has a special talent to talk to people and help them resolve their conflicts.
These are not just books, It's Pandora's box for your exotic life. Dr. Neha has consulted more than 7500 people struggling with the same situation as you and made E-books with her vast knowledge. Don't be shy, visit our store and Get Your Own Copy Now!
69 ideas to spice up your sex life
Available in English and Hindi
51 Position for every week in 365 Days
Available in English and Hindi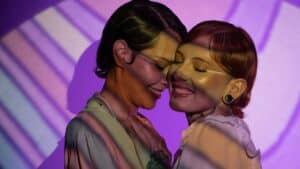 In a world with so much variety in every field, every
Are you afraid of Sexually Transmitted Diseases (STD)? Among many viruses
Looking for a good partner is not as easy as it