Personalized marriage counseling sessions tailored to your unique needs, goals, and challenges in your marriage.
Looking for marriage counselling near? Get in touch with me for the best results.
What is Marriage Counseling and Why Is It Needed?
Marriage counseling is a form of therapy that helps couples identify and resolve conflicts in their relationship. It provides a safe and supportive environment for partners to express their concerns, feelings, and opinions. Marriage counseling is needed when couples are experiencing issues that they are unable to resolve on their own, leading to a breakdown in communication and intimacy.
My best marriage counseling provides a neutral ground where both partners can communicate and express their emotions without feeling judged
It helps identify the root cause of problems and provides tools to address them.
It improves communication between partners, essential for building and maintaining a healthy relationship.
Counseling sessions help couples build emotional intimacy and a stronger connection.
Provide tools and coping mechanisms to help couples deal with difficult situations.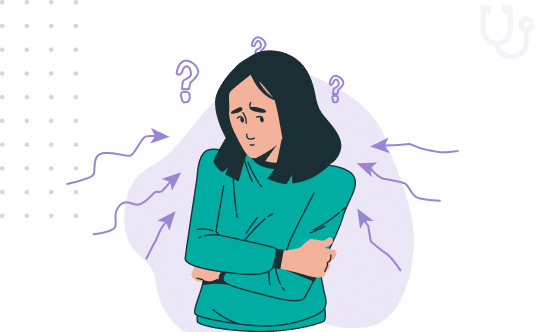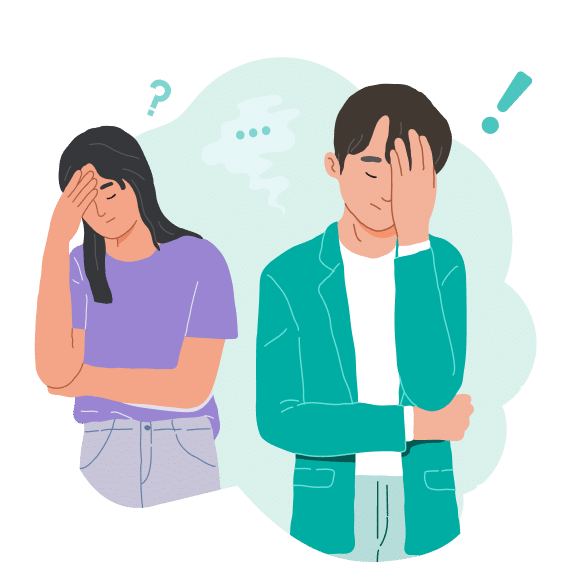 Addresses individual issues that may be affecting the relationship, such as mental health concerns.
It provides a safe space where couples can express themselves and feel heard.
Counseling helps couples decide about their future and the direction of their relationship.
Promotes self-awareness, empathy, and understanding, which can help couples become more accepting and appreciative of each other's differences.
It helps prevent future problems by equipping couples with skills and tools to navigate challenges that may arise in the future.
Get your hands on our E-books and gain more insights into the expertise of Dr. Neha Mehta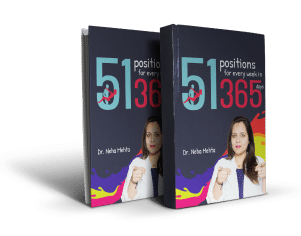 How Can I Help You to Cure Marriage Problems?
As a counselor, my main goal is to help couples work through their problems and find solutions to their marriage issues. To do this, I create a safe and supportive environment where couples can openly communicate and express their feelings.
One of the most important things I do as a best marriage counselor in India is to help couples develop new patterns of behavior and communication that promote healthier relationships. This may involve working on specific skills such as active listening, empathy, or conflict resolution. I also help couples explore and identify their individual needs and goals and work with them to find ways to meet those needs within the context of their relationship.
Why Choose Me as your Marriage Counselor ?
Whether you're struggling with relationship issues, facing a career change, or experiencing symptoms of anxiety or depression, seeking the help of a qualified counselor can be a valuable resource. Taking marriage counseling near me is a crucial step towards resolving conflicts and improving the quality of your relationship.
Professional Expertise: With years of experience and expertise in the field of marriage counseling, I can help you identify the underlying issues in your relationship and provide effective solutions to improve communication and build a stronger connection.
Personalized Approach: I understand that every couple is unique, and their challenges require a personalized approach. I work closely with my clients to understand their specific needs and develop customized treatment plans that suit their goals and expectations.
Powerful techniques: Incorporation of mindfulness and relaxation techniques to reduce stress and promote emotional well-being. I make sure to try and make couples communicate and understand each other better.
How to Book My Appointment ?
I strive to make the booking process as convenient and easy as possible for you. When it comes to booking with me, it will hardly take a few minutes.
●
Go to my fit brain & Search for therapist
:
To book an appointment with Dr Neha Mehta, you have to visit
https://myfitbrain.in/
and on this page, you will see multiple therapists listed.
● Search for 'Dr Neha Mehta':
Amongst the multiple therapists, search for Dr Neha Mehta and click on 'Dr Neha Mehta's' profile and then click on 'Book Now'.
● Choose the slot type:
There will be an option to choose the consultation type (Video call, Voice call, Chat) and then click on 'Ok'.
● Book your Session:
Enter an email ID, and you will receive an OTP. Once you enter the OTP, choose a preferred slot as per your convenience and proceed to pay.
How Marriage Counseling Can Help Couples Strengthen Their Bond Of The Couple
Marriage counseling can be an effective tool to help couples strengthen their bond and improve their relationship. It offers a safe and supportive environment for couples to express their thoughts, feelings, and concerns, and work through any issues that may be affecting their relationship.
Through my best marriage counseling , couples can learn how to identify and address any underlying issues that may be causing tension in their relationship. I help the couple develop effective communication skills and teach them how to work together to solve problems.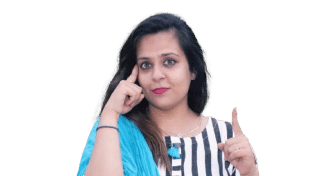 Want to know if you have a happy marriage or not? Take this quiz to know it!
Best Treatment for Marriage Counseling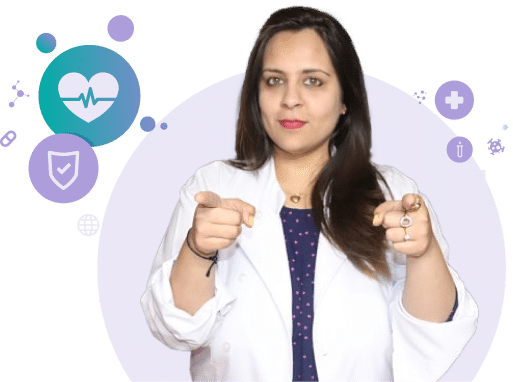 Marriage counseling is an effective way to address problems in a relationship and work towards resolving them. Couples seeking help from best marriage counselor in India, like me may be experiencing issues such as communication breakdowns, infidelity, or a lack of emotional intimacy.
Conflict resolution skills:
One of the primary goals of marriage counseling near me is to help couples develop healthy conflict resolution skills. I teach couples effective communication techniques, such as active listening and non-judgmental responses, that can help them to resolve conflicts in a constructive way.
Family therapy:
In some cases, family therapy can be a valuable addition to marriage counseling. Family therapy can help couples to address issues related to extended family members, parenting, and other family dynamics that may be impacting their relationship.
Mindfulness techniques:
Mindfulness-based interventions can be a powerful tool for couples to develop emotional awareness, reduce stress, and improve communication. Encouraging couples to practice mindfulness exercises together can help them to better understand their thoughts and feelings, and improve their ability to stay present and engaged with one another.
Emotionally Focused Therapy (EFT):
EFT aims to help couples identify negative interaction patterns, understand their emotional triggers, and learn to communicate more effectively. It helps couples understand each other better.
Cognitive-Behavioral Therapy (CBT):
CBT focuses on the thoughts and behaviors that contribute to relationship problems, helping couples to develop more positive and productive patterns of interaction.
Effective Communication Techniques:
Encouraging open and honest communication is another effective remedy for marriage counseling. Communication breakdowns can lead to misunderstandings, arguments, and resentment, which can damage the relationship..
These E-Books are authored is specially made by me keeping in mind my extensive experience in working with individuals seeking sexual counseling and relationship guidance. I provide expert guidance and advice based on years of experience and professional expertise in the field of sexual health and relationships.
69 ideas to spice up your sex life
Available in English and Hindi
51 Position for every week in 365 Days
Available in English and Hindi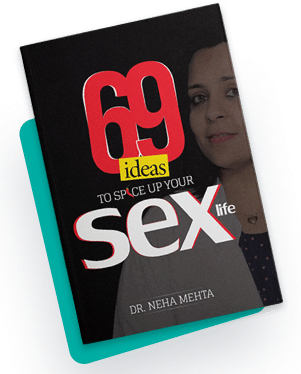 69 ideas to spice up your sex life
Available in English and Hindi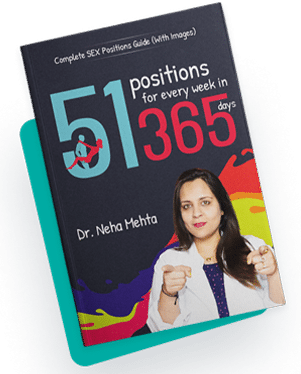 51 Position for every week in 365 Days
Available in English and Hindi
Free Mind Relaxing Videos
Immerse yourself in a realm of tranquility and revitalization with our collection of free mind-relaxing videos. These videos are intended to aid those who suffer from issues unwinding, releasing stress, and cultivating a feeling of serenity and tranquility in their everyday lives.
Night Relaxation Therapy in Hindi | negative thought meditation | Neend na ane ka ilaj
Before Bed Relaxation Therapy in Hindi | Relaxation Therapy in Hindi | Relaxation Therapy Reduce Anxiety, Stress |
Morning relaxation therapy in hindi | Guided Meditation with positive affirmations 2023
What is Relaxation Therapy in Hindi? Guided Meditation to Release Stress and Anxiety by Dr. Neha Mehta. 20 minutes of guided relaxation meditation. Short Relaxation Meditation to Release Stress and Anxiety.
You can expect best marriage counseling in India, from me as I have years of experience.
Had a very fruitful discussion with Dr. Neha Mehta. biggest advantage from the conversation is that, she creates the comfort and convenience to discuss any matter with ease.
Best counsellor I have ever met. Dr.Neha Mehta is very polite and make you feel comfortable very easily so you can share anything you want to without any judgement .
Dr Neha Mehta is one of the best counsellor I have ever met, she is very intelligent and understands client concerns and she listens to clients carefully.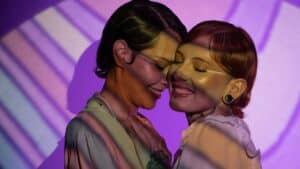 In a world with so much variety in every field, every
Are you afraid of Sexually Transmitted Diseases (STD)? Among many viruses
Looking for a good partner is not as easy as it
Frequently Asked Questions