Get The Care You Deserve.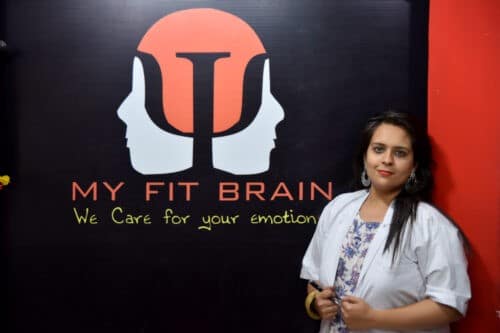 Dr. Neha Mehta is a Qualified & Trained Psychologist, Corporate Trainer and a well known Parenting Coach practicing in India. She's steering in the field of Psychological Counselling, Psychotherapies and Child Psychology.
National Girl Pride Award (2017)
Social Achievement Award (2018)
National Women Achievers Awards(2018)
Visit Our Clinic
Our Clinic
Our Clinic provides face-to-face counselling as well as offers counselling services via, telephone, email, and online.
We treat mental health disorders without any kind of medication.
The Clinic provides a caring and supportive environment to help you mentally, emotionally, and physically.
It helps you find ways to face your problems and difficulties related to Career, Parenting, Stress, and Anxiety.
Our Clinic helps when life puts you in a challenging situation or environment.
Dr. Neha Mehta's Counselling Expertise
Book Counselling with Dr. Neha Mehta
Out of City People can also contact via
Chat, Call or Video Call
Best Psychologist Near You
100% Secure, private, confidential, Professional Anonymous Online Counselling India
What People Says About Me?
COUNSELLING AND PSYCHOTHERAPY CLIENTS
MOTIVATIONAL TRAINING SESSIONS
How do I book an appointment?
You can book an appointment with the therapist via call. Plus, if you have any other questions regarding structure, fee or if psychotherapy/counselling applies to you, you can also discuss that.
What is the duration of a session?
The first session is for one hour and involves history taking, initial assessment and discussion of a treatment plan. Sessions after it depends upon you & several other factors at your convenient .
Are the sessions confidential?
The sessions are strictly confidential and non-judgemental. Plus, if the patient is assessed to be of harm to self or others, the confidentiality clause is broken.
Will medication be prescribed?
No. However, if the therapist feels the need for the same, the patient will be referred to the closest available chemist.
May i expect a friendly relationship with the therapist?
The relationship with the therapist is strictly ethical and professional and aimed towards treatment. If there is a breach in boundaries, the therapist is at liberty to terminate therapeutic alliance.
Is online psychotherapy as effective as face to face psychotherapy?
Psychotherapy via video conferencing has been found to be as effective as face to face.  Tele-psychotherapy has been found to be less effective. Thus, tele psychotherapy/ counselling is advisable for those with less serious concerns.