Struggles Of A Psychologist – While there are many benefits to working in psychology, Clinical psychologists face many problems that do not fit in their job description. Psychologists are not just expected to see their clients and impart new patterns of thinking and behaviors. They also have to be flexible and ready to customize solutions according to clients' individual demands.
While being a psychologist in India is a highly rewarding and fulfilling career, there are some possible negatives that every psychology student should be aware of. When you are evaluating your options in the field, think about your own personality, needs, and interests. Certain people are able to cope with issues, while others will find them to be more of a struggle.
10 Struggles Of A Psychologist
1. Setting up Your Own Practice Can Be Difficult
Starting your company from scratch can be an overwhelming task. It is important to consider fundamental tasks like getting office space, buying equipment, purchasing supplies, and creating a customer base. Other aspects you'll need to think about include health insurance, malpractice insurance, billing documents management, and tax obligations.
2. Working with clients on a Daily Basis is Emotionally Draining
One of the many benefits of being a psychologist is the ability to assist people; the everyday pressure of dealing with tough issues your clients confront can be exhausting emotionally.
To lessen the possibility of burnout, it is essential to discover ways to cope with stress. Finding ways to make a separation between your professional and your personal life is an essential first step. Implementing effective stress management strategies is also very beneficial.
3. Compassion Fatigue
Compassion fatigue is the worst struggles of a psychologist. It is a form of the stress-related disorder that arises from feeling empathy and being able to identify with those who are experiencing emotional trauma and turmoil. Clinical psychologists are subject to a range of psychological and emotional pressures like managing the stress of clients as well as anxiety, trauma, and depression.
4. Professional Isolation
Professional isolation is one of the issues that clinical psychologists face. Private practice psychologists may not be able to interact with other professionals in the routine of their working days. Professional isolation can be a source of frustration and leave you disconnected from advancements in the field, particularly if psychologists do not seek opportunities to discuss their cases with peers and attend conferences for professionals.
5. The Demand of Practice
Alongside taking care of patients, another of the challenges that psychologists face is the stress that comes from the business aspect of running their businesses. Based on the area of expertise and their location, psychologists can feel stressed from having too many patients and declining referrals, while others might struggle with finding referrals or dealing with small caseloads.
6. Your Work Schedule Can Be Erratic at Times
Although you may have regular working hours throughout the day as a psychologist, you could discover that you have to handle client concerns at unplanned times. Some clients cannot visit you during working hours due to their busy schedules. That means you'll need to shift your schedule to accommodate the individuals. In other situations, you may be called off-hours or on weekends to talk to clients in need of help or who are in crisis. Due to this, the ability to adapt is a key ability for any psychologist to acquire.
7. You'll Need to Dedicate Time to Locate New Clients
Many Indians are reluctant to seek therapy due to the stigma surrounding mental illnesses. The idea that those who are mentally ill have violent tendencies is a persistent myth.
Around a third of psychologists are self-employed and have privately-owned practices. While this could be the ideal scenario for those who prefer to be independent, it can also mean that a lot of time, money, and resources are required to find new clients.
One method to achieve this is to develop relationships with medical professionals as well as other mental health professionals so that they can recommend potential clients to your clinic. Facilitating free support group meetings and advertising in the local newspaper are additional ways to promote your practice. Professionals may enjoy the process of running a business, but others feel that it is a waste of hours that can be dedicated to therapeutic work.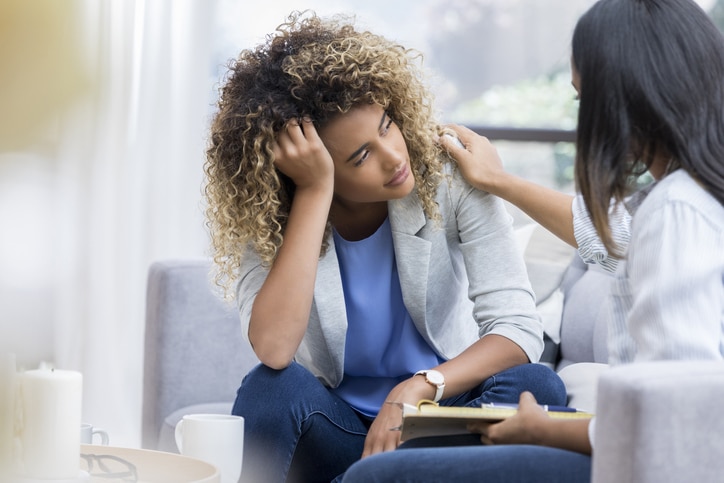 8. Balance between Professional and Personal Life
It is another challenge faced by clinical psychologists. They have lives outside of their professional practices. They face personal challenges like relationship issues, loss, and stress just like everyone else. One of the major challenges confronting clinical psychologists is the stress they feel when they have to deal with the interaction of personal problems and professional work. The stress of the COVID-19 pandemic is a prime example. It can be challenging for you to set your personal issues aside while focusing on the needs of your clients.
9. Engaging Clients
Every business, which includes healthcare facilities, has to engage with its customers in a manner that keeps them entertained and helps them feel comfortable. Patients will not be hesitant to search for the right psychologist to meet their requirements in areas with many treatment options. Psychologists need to stay up with the latest trends to compete with the best.
The clients want and expect quick contact, access to appointment reminders, a pleasant overall experience, and top-quality service. To ensure that clients are loyal to their psychologists, they must satisfy their clients' needs. Some psychologists might feel the pressure to have an online presence, which makes an impression while giving the best possible care.
10. Feeling Helpless
When you're an accredited psychologist, you'll have many years of training and practice under your belt. Feeling helpless isn't the consequence of not understanding what could be done to assist clients; instead of being aware of what must be done but not being capable of implementing it.
Clinical psychologists require clients to take part in the treatment program. Even the most knowledgeable and experienced psychologist isn't able to help an individual who isn't willing or willing to take the initiative of changing their thoughts, behavior, and situations that lead to mental health or life-related issues. This is a hugely frustrating experience.
The Final Words
These are some of the struggles of a psychologist. As with any profession, psychology has benefits and drawbacks. It is up to you to determine whether the advantages outweigh the negatives. Take some time to research your options to determine which job best suits you.
Also, Read
How To Become A School Psychologist In India? Skills And Scope
How To Increase Your Emotional Intelligence? 13 Ways To Increase EQ