Neuropsychology is a branch that is gaining rapid growth in recent times. Making a career in this field is a wise choice and also it is a demanding job. People often have a few questions in mind that What is Neuropsychology? and How to become a Neuropsychologist. The demand for neuropsychologists these days has increased a lot. The brain is a complex organ and any damage to the brain makes the whole body functionless as it is the brain that guides the other body parts. Neuropsychologists work on studying the brain and nervous system. They specialize in neuropsychology. In this article, we will tell you about what neuropsychology is and the career scope of a neuropsychologist in India as well as neuropsychologist salary. Let's dig in.
What is Neuropsychology and Who is a Neuropsychologist?
Neuropsychology is all about the brain and nervous system. It studies brain functioning and how its functions affect daily functioning. For example, if someone pinch you then you immediately remove your hand, this is related to neurons, receptors, and brain functioning. It is all studied by neuropsychologists that how neurons, receptors, and the brain function and affect human cognitive and daily behavior and also understand have knowledge of Coginitive Behavior Therapy to treat their patients. It mainly focuses on how different parts of the brain work together and do their functions. The brain has four parts and various components, neuropsychologists study them and evaluate how they can affect or how any disorders can affect daily activities.
Unlike psychology where human emotions and feelings are studied. Neuropsychology works on the most important component of the human body which guides other body parts' functioning. It uses various methods to assess, evaluate, treat and rehabilitate patients with neurological problems. What is Neuropsychology? What does a Neuropsychologist do? These are very common questions that every person who is interested in neuropsychology often asks. Neuropsychologists mainly deal with brain illness, brain injury, memory loss, dysfunction in the brain, shock, and help patients recover from injury by rehabilitation. Many times patients who have had their surgery or treatment have some aftereffects like memory loss, speech difficulty, language issues, and other cognitive issues. Neuropsychologists help in these cases to study and guide the patients to recover from these issues. They work with many professionals and even as counsellors to help patients rehabilitate.
Neuropsychologist Career in India
The demand for neuropsychologists has increased in recent times in India as well as neuropsychologist salary is also at a good pay. The arena has a lot of career scope for a neuropsychologist. Here are some of the fields or neuropsychologist career scope which can choose to work in.
1. Clinical Neuropsychologist
Clinical neuropsychologists are mainly for adults and iron nice and treat the people who are suffering from certain brain illnesses like dementia or Parkinson's disease. They are trained to assess the human brain and to find any disorder in the brain. They normally work with neurosurgeons and other professionals.
2. Child Neuropsychologist
This field is called clinical pediatric neuropsychology. This field is quite similar to clinical psychology but the difference is that neuropsychologists deal with children. The look of the newborns or other children and find if there is any disorder present in the brain or not. They also work with other professionals like therapists, neurosurgeons, and parents and help the children to recover from neurological disorders. It is also important to know when a child need a psychologist.
3. Researcher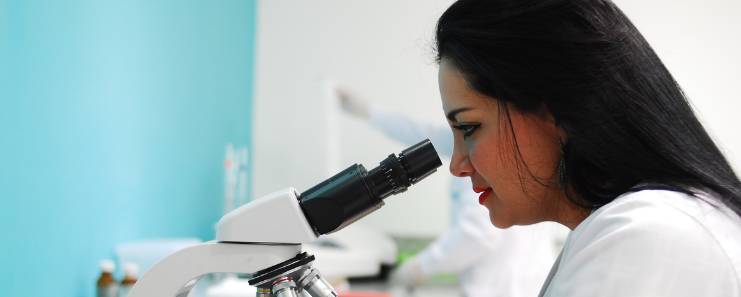 Research in neuropsychology is mainly about the study of neurons, the nervous system, and the human brain. The researchers mainly study the dysfunction of the human brain and how it can affect human behavior, emotion, and other human brain functioning. They diagnose neurological disorders and help professionals to treat the patients. Moreover, their work also extends to developing methods of treating patients with brain disorders.
4. Professor in Neuropsychology
Professors in neuropsychology work in universities and institutes and conduct research over there. The neuropsychology professors publish their research and reports and also teach students. Their work extends to lectures, conducting tests, and examining the performance of students under them.
5. Rehabilitation Department
Many neuropsychologists also work in the rehabilitation department. They work in guiding the patients and provide them therapy or counselling sessions. Most of the time after brain injury patients lose their memory or have difficulty in speech or understanding. The neuropsychologists in the rehab department work in treating these patients and administering them.
6. Forensic Department
Neuropsychologists in the forensic department work in aiding court cases and legal departments. Their work is to administer the accused or victims' plea and help the legal system by providing reports. Like, if someone has claimed that the other party has some emotional or cognitive disorder, the neuropsychologists work on checking whether the claim is true or not.
7. Neuropsychologist for Cognitive-Behavior
Neuropsychologists work in finding out how brain disorders and brain injuries can affect their cognitive functions like speech, memory, learning ability, language, etc. They work in finding out how the brain neurons connect and affect cognitive behavior.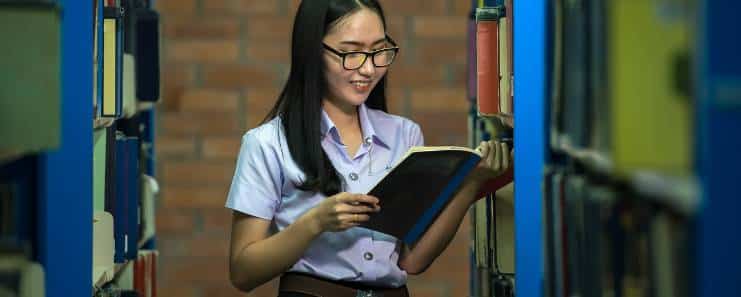 8. Counselling
Many neuropsychologists also work as counsellors and it is a good option to choose as a neuropsychologist career. They give both offline and online therapy to patients who have got their cognitive functions affected due to brain illness or injury. They give them therapy so that they can get back to their normal living. Online counselling in these cases has gained rapid growth.
Also Know About Career in Criminal Psychology
How to Become a Neuropsychologist?
The job of a neuropsychologist is very demanding, along with that the scope of becoming a neuropsychologist is growing very rapidly in India. Here, we have put forward the sequential order of how to become a neuropsychologist in India.
1. Complete Your Education
For becoming a neuropsychologist you should earn a degree in the field. Here is the sequential order of degrees you have to earn to become a neuropsychologist.
UG COURSE – You must pass your 12th with science stream and then enroll yourself for an undergraduate course. Students must choose BA or B.Sc in psychology or a closely related field.
PG COURSE – Many universities in India offer PG courses in psychology. Candidates can opt for M.Sc or MA in psychology.
M.Phil – Candidates can further go for M.Phil in psychology. They must have passed their MA and M.Sc.
Ph.D. in Psychology – Having a Ph.D. is necessary for becoming a neuropsychologist. You need to complete an MA, M.Sc, or M.Phil to pursue it.
2. Get the License
Just after completing the education and gaining a degree will not work. Getting a license is very important to practice neuropsychology. The rules for gaining a license differ with the state. While having a Ph.D. is necessary to earn a license in some states, having some experience or doing an internship after completing education is necessary to earn a license in another state. The candidates must themselves update to earn the license. Moreover, if you wish to move to academics then having a license is not necessary.
3. Maintain the license
Getting a license gives you the right to practice neuropsychology but to keep growing in this field you must maintain your credentials. This is a necessary step to grow in the field of neuropsychology and to keep practicing it. There are institutions and universities in India that conduct tests for the renewal of credentials or licenses. You can look up those tests and keep your credentials maintained. This will help you in rapid growth also.
Conclusion
Now, when you know all about what is neuropsychology and its career scope and how to become a neuropsychologist, it is clear that becoming a neuropsychologist requires time and a strong mind to pursue it. Neuropsychology is a demanding job and asks for time, patience and knowledge. Neuropsychologists work in different fields and also provide counselling sessions to help their patients recover.
People Also Read:
How To Know If You Need A Psychologist | 11 Signs You Need A Psychologist
How To Become Mentally Strong? 11 Tips To Become Mentally Strong
How to Become a Criminal Psychologist? Career & Salary Scope In India