Ever thought of how a criminal mind works? Want to know about criminal psychology? We will tell you here all about criminal psychology. Criminal psychology is a very dynamic and demanding field. These days the demand for criminal psychologists has increased a lot in India. Here, we will tell you about how to become a criminal psychologist, what criminal psychologists do, and the scope of your career and salary of a criminal psychologist in India. But before telling you all these, we will tell you what is criminal psychology and who are criminal psychologists.
What is Criminal Psychology and Who Are Criminal Psychologists
Criminal psychology or forensic psychology is a branch of psychology that deals with crime, criminals, accused, victims. The word psychology itself presents the view that it has something to do with the human mind and thought process. The word criminal before it makes it clear that it deals with the mindset and thoughts process of criminals.
They are people who deal with the psychology of the criminals, study their actions and crime scene, understand the intention behind the crime, try to make the criminal move away from the dreadful line, and help the country in reducing the number of criminals and crime rate. They conduct research, analyze the behavioral patterns and give reports. They even help the victims to overcome the trauma of the crime and also help during the trial by providing testimony.
These days the need for a criminal psychologist has increased a lot. They play a vital role in the judicial system and prove to be beneficial during the investigation process. They help in ensuring the criminals are punished and victims and citizens remain safe.
Book our Anger Management Counselling here.
How to Become A Criminal Psychologist: Step by Step Process
Do you want to become a criminal psychologist? Want to know how to become a criminal psychologist? In the section, we will tell you how you can become a criminal psychologist. An important point to note is that to become a criminal psychologist you have to complete Ph.D. or Psy.D. Some colleges conduct entrance tests for enrollment in criminal psychology courses, while others grant is based on marks obtained in 10+2. Here are some of the basic requirements you need to have for becoming a criminal psychologist.
1. Education
1.1. You must have science or arts in your class 12 and should also have a class 12 passing certificate to enroll in a university or college for criminal psychology.
1.2. The UG course of criminology is usually three years. You have enrolled in a psychology or humanities course for completing graduation.
1.3. For enrolling in a PG course, you have to complete graduation and obtain a bachelor's degree in psychology. There are a lot of universities and colleges which provide higher degrees in psychology.
1.4. For a Ph.D. or Psy.D. the degree you can opt for counseling or clinical psychology with an emphasis on criminal or forensic psychology.
2. Internships
2.1. After completing a Ph.D., you have to do internships.
2.3. The internships are offered after the interview and a student should take the internship given as it is very difficult to get an internship and pass the interview.
3. License
3.1. It varies from state to state.
3.2. A specified number of supervised practices has to be completed to get a full license.
3.3. It is easy for a criminal psychologist to work in court or prison.
4. Training
4.1. After completion of studies, students who wish to be part of especially bureaus have to undergo firearms training.
4.2. You can attend professional training and conventions.
4.3. In government jobs, you will have frequent training.
Since the level of job is very difficult and harsh to mental health, a criminal psychologist must seek therapies to deal with it.
What do Criminal Psychologists Do?
What has led to the increased rates of crimes? What is the reason behind the increase in the number of criminals? How to become a criminal psychologist? These are some of the questions which are dealt with by a criminal psychologist. The goal of a criminal psychologist is to understand the intention of the criminal and analyze their thought process, actions, and what made them grow up to be a criminal. Not only knowing what makes a person commit a crime? A criminal psychologist also deals with the reactions that take place after the crime has been committed. We will tell you here what a criminal psychologist does.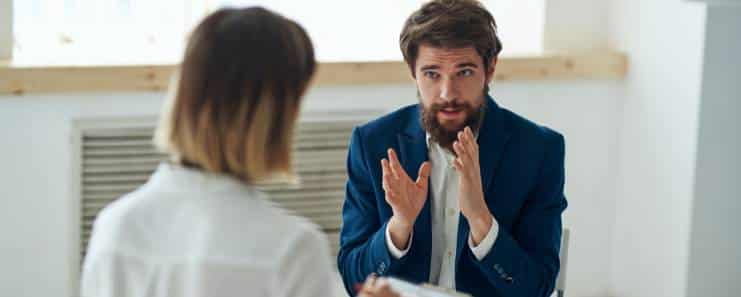 The research about the crime and the criminals. Along with this, they play a very important role by revealing some of the unknown facts that can ease the process of solving the case.
A criminal psychologist also works upon looking for factors that can reduce the crime rate at the number of criminals.
A criminal psychologist has to interview a lot of people while searching for the victims and criminals' life histories.
At times they also provide testimony in the courtroom.
A professional in criminal psychology may be asked to help the judges in taking some of the decisions by analyzing the crime.
Criminal psychologists also work in prison, jail for the rehabilitation of criminals.
Career Scope in Criminal Psychology
Being a criminal psychologist is dynamic work since the job involves a lot of risk and certain skills and abilities. There are a lot of Criminal Psychology Jobs as a career option which generally people opt for while choosing this career. A criminal psychologist should be headstrong because they may have to deal with certain disturbing cases. Along with this, they should have a strong intuitive sense because they have to face situations where they can only rely on their intuition. You must have problem-solving capability along with patience and communication skills. Criminal psychologists should have empathy for the victim's family and should be able to recognize patterns.
If you have all the above-mentioned qualities then you can consider choosing the career of a criminal psychologist.
There is a lot of career scope for a criminal psychologist.
Criminal psychologists get hired by many departments and fields.
A criminal psychologist may work local, state, or the federal government also.
You can also opt for being self-employed and work as a freelance consultant as a criminal psychologist.
Many also take up the route of being a teacher in criminal psychology at universities, colleges, or criminology training centers.
A criminal psychologist accompanies the police to crime scenes.
Criminal psychologists are usually hired by bureaus and there are alot of criminal psychology jobs.
You can also work for rehabilitation in institutions, jails, or juvenile houses.
Criminal analyst is another option that you can go for.
Moreover, if you are a criminal psychologist you can work in hospitals, law enforcement agencies, government agencies, police departments, and the FBI as well.
The work of criminal psychology involves a lot of question-answer sessions, where they talk to a psychologist and it is very difficult to become an expert. A criminal psychologist with good communication skills and understanding of the pattern can become an expert in this field and excel.
Salary Scope of Criminal Psychologist in India
Now when you are all aware of criminal psychology, let's tell you about the criminal psychologist salary scope. Though criminology or criminal psychology is new in India, the increased rate of crimes has increased the demands of criminal psychologists. The salary offered to a criminal psychologist depends on the jobs they do or are offered.
1. Salary of a Criminal Analyst
The average salary that a criminal analyst gets in India is INR 5.2 lakh per annum. With the advancement in experience and skills, the pay also increases. Here you have to analyze the evidence and conduct research. You have to collect all the evidence.
2. Salary of a Criminologist
The average salary of a criminologist is around INR 2 lakh per annum. If you have experience of an extremely high level you can rise to INR 10 lakh per annum. They are scientists who study the behavior and actions of criminals. They work with law enforcement agencies, police departments, labs, etc.
3. Salary of a Criminal Psychology Professor
The average salary of a criminal psychology professor can be around INR 2.58 lakh per annum. With increased experience, this pay can rise to 18 lakh per year. Here, you have to teach students and conduct research.
4. Salary of a Forensic Psychologist
The average salary of a fresher forensic psychologist can be around INR 1.25 lakh per annum and normally the pay in India is around INR 4 lakh per annum. With increased experience, you can earn up to INR 30 lakh per annum. The forensic psychologist checks whether the criminal has some disorder or illness or not and can help in deciding the sentence length as well.
There is a high scope in criminal psychology in recent times and you can earn a good amount as well.
Conclusion
Here in this article, we have shared the tips on How to Become a Criminal Psychologist and its career and scope as well. Becoming a criminal psychologist is not easy, be it female psychologist or a male psychologist both requires a lot of patience, endurance, and logical thinking. Along with having all the educational qualifications, licenses you must have certain qualities like good communication skills, strong intuition, and a strong mindset. With these qualities, you can easily work on becoming a criminal psychologist.
People Also Read
Best Counseling Psychologist in Mumbai