How to improve family relations? Family time is one of the most precious gifts you can give one another. Spending quality time together strengthens and builds family bonds. It also gives everyone a sense of belonging and security.
Research shows that children learn more social skills when they have fun with their families. You play an important role in fostering and protecting family relationships as a parent. However, strong family relationships don't happen automatically. It can be difficult to make time for your family in our busy lives. These 10 fundamental practices on how to improve family relationships.
How to improve family relations? 9 tips to improve family relationships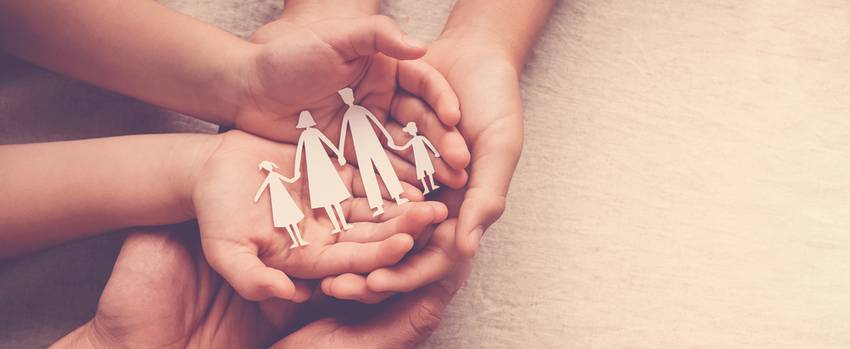 1. Plan family time
Whether you have school-aged children or grownups, it takes planning to ensure you're getting enough quality together time. Some tips on how to improve family relations by planning family time-
Make time for your family. Take a look at the schedules of everyone to find any time that could be used for family time. You can choose a night that the whole family gathers for fun, perhaps once per week. Everyone will be able to see that the night is on a consistent schedule and that it is important for family time.
Plan outings. Plan regular day trips to include family time in your daily schedule. This is a great option for families who want to have fun together. Plan the trip at least one month ahead of time if possible. It should be posted on the family calendar so that everyone knows.
Create new traditions. Create family traditions with your family, such as cooking or playing games in the summer season. Many families enjoy going to the same festival each year or participating in various fun activities together.
2. Show our appreciation
It is important to feel valued. It's easy to become complacent and take your significant other for granted. You can't just feel positive about your family; you need to show love and appreciation through words and actions. You could say "thank you" more often or write a note. You can show your appreciation by learning the love languages of your family members.
If you aren't feeling happy about your family, you can challenge yourself to find one positive quality or action that you value and express it. Maybe tomorrow you will find two things that you are grateful for.
3. Be there for each other, in good and bad times
Encourage your loved ones to celebrate their victories and offer support when they are down. Being present emotionally and physically strengthens intimacy, trust, and connection.
4. Have dinner together
Numerous studies have shown that teenagers are happier and more well-adjusted when they eat together. Even if you don't have children, family dinnertime can be a time to get together and share your day. It doesn't matter what family meal you choose, whether it is breakfast, lunch, or dinner; try to make an effort to sit down together, put away your electronics, and focus on each other while you eat.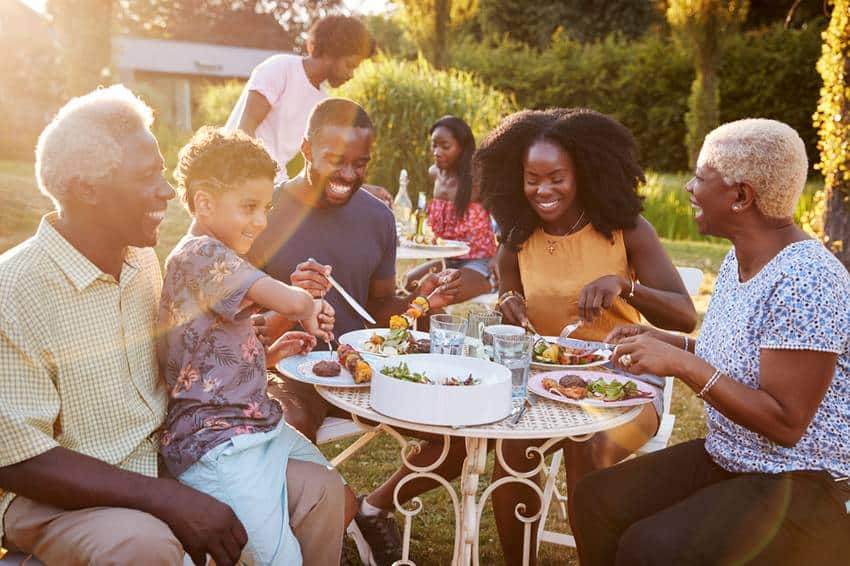 5. Listen well
Listening should be an active and not passive activity. Listening shows you are interested in the family member's thoughts and their personalities. Active listening is giving your full attention, asking questions, clarifying, understanding before responding, making eye contact, and giving verbal as well as non-verbal cues to show that you are listening.
Some family problems and conflicts require more than a meal together and a game. Sometimes, family counseling is a good option. No matter how dysfunctional your family is, it's a good idea to show gratitude and small acts of kindness.
Family relationships can be strengthened when you take the time to slow down and notice what is really important. Also, it's possible to have fun and show your appreciation and love by taking the time to laugh and enjoy your family. These strategies will help strengthen family relationships.
6. Spend some time alone
It can sometimes be difficult to be around your partner or children all the time. It is important to make time for yourself every week, especially in the summer when your kids are away. You don't need to do it for long. Just make sure that you do something you love and feel satisfaction in.
Research has shown that families who spend time together tend to stay together. Find joy in everyday things and happiness every day.
7. Do chores as a family
Cleaning up your house or taking care of your yard should be a family responsibility. Make a list of chores and get everyone to sign up. Next, set up a time each day when everyone can do their chores.
Give your teens a deadline if they have a busy schedule. However, remind them that chores done together will go a lot faster than completing them all on their own.
Doing chores together can also foster a sense of teamwork, especially if one person gets their work done on time and is willing to assist another family member with their task. You can reward yourself for doing chores well by offering a small reward, such as ice cream, a movie, or playing a game together.
8. Encourage your child's interests
Families that support their loved ones' passions are strong. It doesn't matter if you are able to attend their games or read a book series that they enjoy, or help them collect figurines from a TV or movie.
Support your child's participation in school activities, such as band, art, or sports. If you don't feel like taking on leadership roles, it doesn't mean that you have to. Find a way for your children to know that you are there to support them in whatever pursuits they pursue.
Ask your children for their opinions if you're not sure where to help. Asking your children for their opinions shows that you care about what they love.
9. Spend one-on-one with every member of your family
It's great to talk with your family as a whole, but make sure you spend quality time with each member of the family individually. Take a walk, or play a sport. Ask them what they want to do for half an hour. Do not worry about how much time you spend together. Instead, think about how it is spent. You might learn something from them that you didn't know.
Conclusion
Remember that your children learn by example. The best way to set a positive example for your children is by placing a high value on the family. These were the top 9 tips to improve family relationships.
When you set aside special time for family fun and activities, you demonstrate that you value the family and that you value your children individually. There is no more extraordinary gift that you can give your family—and no better way to strengthen your family bonds.
Also, Read
Cognitive Behavioral Therapy (CBT): 4 Benefits Of CBT
Struggles Of A Psychologist: 10 Challenges Faced By A Clinical Psychologist
How To Become A School Psychologist In India? Skills And Scope