In this blog, we will discuss how to become psychologist in India and required skills in psychology students. Indians are susceptible to many mental illnesses like depression, substance abuse and anxiety, phobias, and so on. More than 56 million Indians suffer from depression and 38 million from anxiety disorders. India has the highest prevalence of mental illnesses worldwide.
Psychologists are not medical doctors. They specialize in the study and analysis of the mind and human behavior. Psychologists help people to overcome fear and anxiety, make better relationships with their friends, family, and colleagues, and live happier lives.
Psychology is a vast field. Your job duties will vary depending on the specialty you have chosen, your theoretical orientation, and the people you serve.
Psychologists practice in different ways. Psychologist in India can offer counseling, psychotherapy, personality testing, and research. They help clients overcome their problems and improve their mental health. They might also be forensic psychologists and may testify in court. It is up to the individual to choose which focus they want.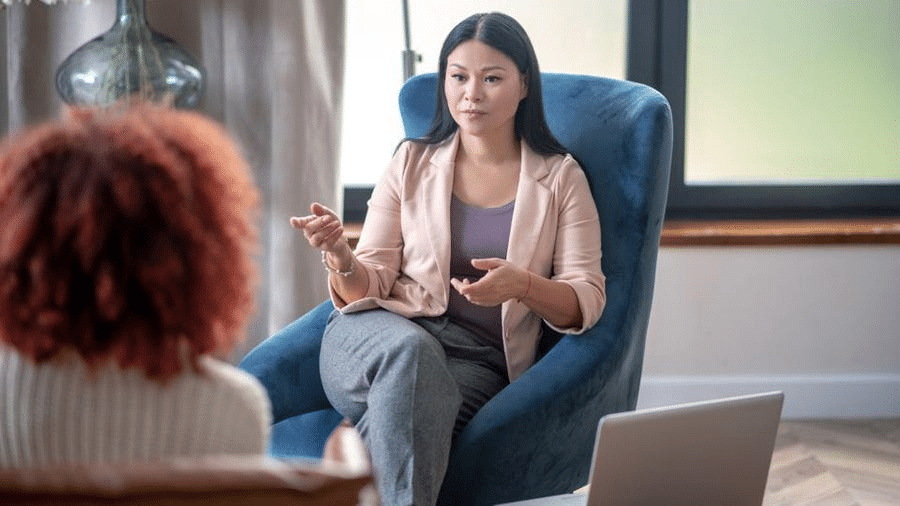 Psychology: What is it?
Psychology is the study of human behavior and health as it is affected by the mind. There are many psychology courses in India, including psychology diplomas, psychology certificates, psychology bachelor's degree, and postgraduate psychology programs. Psychology offers many research-level courses, as well as online and part-time courses.
Psychology is a broad field. However, all courses that involve studying Human anatomy or related disciplines include fundamental concepts of psychology as part of their course curriculum. Psychology is also taught in counselling programs, physiotherapy therapeutic programs, and other mental health programs.
Psychology courses are designed to help students understand and appreciate the human brain, behavior, consciousness, and personality.
What does a psychologist do?
Humans are one of the most complex animals. Understanding the elements that influence our behavior and mind is essential. Psychologists study the human brain scientifically to answer complex questions and manage daily stressors. This is the ideal subject for people who are curious and passionate about helping others. Here are some things psychologists do as part of their research or career.
Psychologists who are interested in research conduct experiments and research to understand how our brain works.
Psychologists assist people in dealing with stress, identify emotional and behavioral patterns and make treatment plans to help them overcome these disorders.
Specializations are also available for psychologists to help them narrow down their options for research and study. There are many common specializations within psychology, including Career Counselling, Child Counselling, Industrial Counselling, and Clinical Psychologist.
How to Become a Psychologist in India?
Step 1. Obtain a Bachelor's degree
You can pursue an undergraduate degree in psychology if you're interested in becoming a psychologist in India. A Bachelor's Degree in Psychology, or BSc Psychology, not only provides a solid foundation of knowledge but also enhances communication skills.
Many Psychology Courses are offered at reputable institutions across the country. The course can be chosen as you wish, but the career prospects will differ depending on which one you choose. Let's take a look at the most popular options in the country.
BA Psychology
BSc Psychology
BA in Applied Psychology
Step 2: Gain Some Professional Experience
Internships with professors in Experimental Psychology are a great way to gain experience. Both working with children who are physically disabled and raising awareness about the importance of social issues is a great way to gain experience.
Volunteering at a mental hospital or clinic is a prerequisite to taking the Developmental Psychology program. Workshops on hypnosis and dream analysis are offered every year. These workshops vary from one college to another. A student who has had experience in psychology may be able to find work easier after graduation.
Step 3: Take a Specialized Course
After completing your Bachelor's Degree in Psychology, it is worth considering pursuing a Master's Degree. This will allow you to gain more knowledge about the field. There are many areas of psychology that one can specialize in. These include MSc Psychology, MA Psychology, and MSc Clinical Psychology.
If you have not completed a bachelor's degree in Psychology, you can still enroll in a master's program by passing an entrance exam. Students who have completed Psychology at the bachelor's degree level can be admitted directly based on their marks. Admission criteria may vary depending on which university they are applying to. It is important to select a master's specialization because it is a higher-level program. Here are some options you might consider:
Clinical Psychology
Organizational Psychology
Health Psychology
Counseling Psychology
Social Psychology
Consumer Psychology
Forensic or Criminal Psychology
Educational Psychology
Industrial Psychology
This post graduation degree is crucial for your career in Psychology. You will learn about Counselling theories and research methods as well as social and cultural diversity issues in counselling.
Step 4: Pursue a Doctorate Degree
A majority of Psychology disciplines require that students earn a Ph.D. in Psychology. For those interested in a career as a psychologist or academician, a Ph.D. in Psychology is a doctoral program that offers intensive training in research.
This course covers many topics related to psychology, including cognition, perception, and neuroscience. The curriculum typically lasts for 4 years for full-time students and 7-8 years for part-time students.
Step 5: Do Internships
To excel in any field of study, completing as many internships as possible is a good idea. This will help you to have a successful career. It is recommended that students complete at least two years of internships.
This experience will be beneficial for many students as they will get on-the-job training. The student will learn if the specialty is right for them. The joy of helping others will benefit the student during this time.
Step 6: Get Certified
Students who have earned a degree from the university affiliated with the Rehabilitation Council of India (RCI) will receive certification as soon as they complete their program. Those who took Psychology courses at non-affiliated institutions will need to apply for certification under RCI.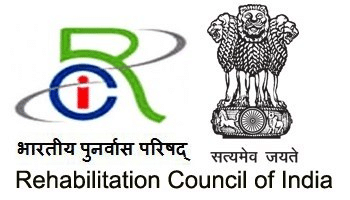 Skills in Psychology Students
Psychology is an interdisciplinary blend of medical science and sociological aspects. There are some skills you need to be a successful psychologist. This is a list of key skills that you will need to develop and implement in your career as a psychologist.
Diagnose and solve problems for patients using analytical skills.
Great communication skills to counsel patients and offer advice on mental and behavioral issues.
It is important to be compassionate towards the difficulties and struggles that are related to mental and emotional health.
Use observational skills to notice, note and pick up on the patient's behavior and identify the problems they are facing.
Understanding and compassion for the mental health of every person.
Knowledge of psychological theories, counselling, and treatment.
A keen interest in human thought, behavior, and related aspects.
Excellent listening and questioning skills.
Dr. Neha Mehta is a leading RCI certified psychologist. We offer various counselling services.
Also, Read
What is Child Abuse? Indicators, Types, And Treatment
What is Personality? 13 Ways to Improve Your Personality
Mentally Tired: 11 Ways To Overcome Mental Exhaustion