Are you feeling that you aren't recovering? Are you getting signs your therapist is bad ? Do you have the feeling that you need to change your therapist? There are many counsellors all around the globe but at times you may not be able to connect to some counsellor or your vibes won't match.
Moreover, there are other issues as well which can make you think that your therapist is not good. We will tell you some signs you have a bad therapist and it will help you to identify if you have a wrong therapist. These signs will tell you whether the counsellor you are approaching or visiting is good or not. Further, we will tell you some of the signs of a bad therapist and hence that will help you to find a good therapist. But before that let's know who is a therapist.
Who is a Therapist?
Therapists are the ones who are given the duty to help individuals to rehabilitate and come out of their traumas or stressful life. They are people who help individuals to gain a better understanding and have good skills. There is a wide number of people who come under this category and they also provide online sessions or counselling sessions.They listen to their patient and guide them in seeking answers and finding solutions. They help you deal with your feelings and understand them. There is a wide number of therapies given by therapists like child counselling, relationship counselling, individual counselling, etc. Let's know about some bad therapist signs.
Signs You Have a Bad Therapist – Bad Therapist Signs
Now when you already know who a therapist is, there are often some signs which will help you to recognize who is a bad therapist i.e Signs you have a bad therapist and who is a good one, and whether you are Seeing a bad therapist or not. We will not tell what signs indicate that the time has come when you need to change your therapist. There are various bad therapist signs and some of them we have mentioned here –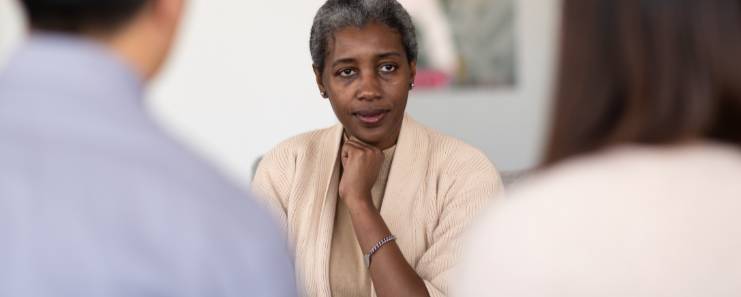 1. The Counsellor Doesn't Accept Your Situation and Asks for Proof
One of the biggest signs of a bad therapist is that you have to prove things to your therapist. You are already proofing things to many and when your counsellor also does not accept your situation and say that they cannot believe you are the time when you should change your therapist.
2. The Therapist Doesn't Keep a Professional Relationship
Another indication is that your counsellor is not good is that they didn't keep a professional relationship. They constantly try to keep in touch with you and give you their personal number and always talk to you without any reason. Yes, it is important to give a number so that you can connect when you need them but they must give you their clinical number or another number. They must keep a distance between personal and professional life.
3. Your Counsellor Does not Remember Even The Common Details
If your therapist does not even remember your common details like age, the medicine you are taking, your last session, what you discussed in the last session, and things like that you must think over continuing with the same therapist. This is a major sign your therapist is bad and your therapy is not working and you be aware of the signs if your therapy is working or not. A good therapist must remember all the details of their patients, some minute details can be ignored but at least common ones. It shows how attentive they are.
4. The Therapist is Taking an Informal Session
If your counsellor is taking an informal session like asking how was your day, what you ate, what you did, etc without moving onto the main point then it is the time you can look up for a new therapist. You must feel at the end of the session that you have told all your issues to your counsellor and they have guided you but rather than this they spend 30 to 45 mins in chit chat. You can look up another one.
5. Counsellors Speak of Their Personal Issue
If your counselor has started speaking of their personal issues then it is one of the signs your therapist is bad. For example, if they are telling you their issues and comparing them with yours or if despite listening to you you are listening to their problems then your counsellor is not a good one.
6. Your Therapist Judges You
Another sign that your therapist is not good is that he or she is judgemental and forms assumptions about you because of your issue. For example, if you have anger issues then if your counsellor has formed a perspective that he/she is an angry bird and only knows how to shout instead of helping you out, indicates that the therapist is not good.
7. The Counsellor Orders You What to do and Compels You
If your therapist orders you to follow what they say. Seeking advice is different and order is different. Understand the difference. Your counsellor should help you in looking for solutions rather than asking you to do things and push you.
8. Your Therapist Forces You to Speak of Issues You Don't Want to
A counsellor should respect your privacy. If your counsellor or therapist is forcing you to speak of things you don't want to then they should give you time but the situation is exactly the opposite and they are forcing you to speak of it suggests they are not good therapists and you should change them.
9. There is Less Privacy While on Online Mode
In online counselling if you find there is no privacy and a lot of background noise. Understanding this is disrespectful. A counsellor must assure they are separate from the crowd and sit in a calm place and noise-free to give you full privacy. If the situation is not the same, change your counsellor.
10. Constantly Playing With Phone or Computer
Online counselling is very popular these days, if you are having online sessions and your counsellor is playing with their phone or looking around the computer then they are not paying attention to you. You can see where the attention of your counsellor lies and understand that this is one of signs you have a bad therapist.
11. Inappropriate Touch by Your Counsellor or Therapist
Another sign that your counsellor is not good is that they touch you again and again. A counsellor is only supposed to shake hands or pat their patient and rather than this have no physical contact. If your counsellor violates this you should change them.
How Can You Identify a Good Therapist?
Being aware of what a bad therapist is automatically generates the curiosity to know who is a good therapist. We will tell you here some of the qualities of a good therapist which will help you identify wrong therapist.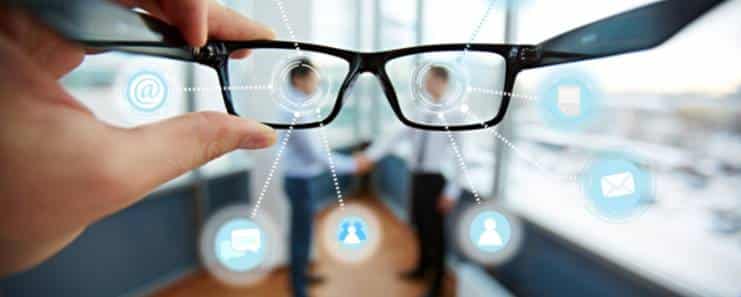 1. If Your Therapist is Very Attentive and Remembers the Details
If the counsellor remembers every detail of their patient and is very attentive then you can say he is a good counselor. You can see that writing pointer in their dairy while taking sessions. This suggests their hard work and attentiveness. If you are aware of any such counsellor you can consult them.
2. The Counsellor Accepts You Without Any Biases
Another sign of a good counsellor is that they do not have any biases. They never judge you and accept your situation. You can see that they believe you and help you out. This is an indication that the therapist is a good one. If you find such a therapist consult them or book their session.
3. Makes You Understand Things Even if They do it Twice
Another trait of a good counsellor is that they make you understand things even if they have to do it twice or thrice. They never lose their calm. Even when you give them negative feedback they accept it and try to work on it.
4. You Find Yourself Improving
One of the important factors that suggest your therapist is good is that you find yourself improving and living more freely than before. If you find positive changes in yourself then your therapist is good. The major difference you will see that your counsellor is keeping you positive and happy and they teach you about how to fall in love with your own life. Keep this thing in mind while you choose your therapist.
Conclusion
A good therapist can do wonders. If you feel that your therapist is not good, change them immediately. Having a good therapist is very important for your development and recovery. There are many online counsellors as well who can help you a lot and are good enough, you just need to look for them. Online counselling is a good scope these days if you hesitate to meet the therapist. If by any chance you encounter nor know any good therapist and you can look for them. We provide you many such good counsellors and experienced online therapists to help you get back to normal life.
People Also Read:
How To Know If Therapy Is Working | 8 Signs Your Therapy Is Working
How To Get Professional Mental Health Help In 2021?