Do you know what premarital counseling. Premarital Counseling is the most necessary part according to the young generation because; both of you want to know about each other before marriage in a good manner so after marriage life doesn't slip into trouble.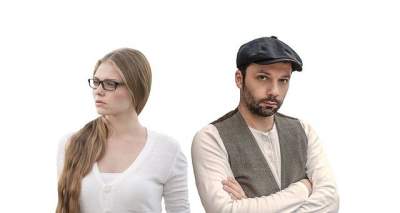 Counseling before marriage helps you both understand the relationship better. However, overall health condition plays important role during the sessions.
You might be thinking, why health is a major player?
Research shows that those couples living together or involving in marriage.

Happiness, life satisfaction, psychological well-being Improves and the risk of suicide reduces as the results of being a positive relationship

Read full report here.
But what if your case is opposite? Then you are recommended to consult a psychologist with or without your partner.
By the psychologist you can be asked questions related to the love chemistry and health. Although health might stay the focus point. It's a good practice, if you both talk about health concerns of each other.
Why is Premarital Counseling Important for You?
[embedyt] https://www.youtube.com/watch?v=WM2xaXZF10o[/embedyt]
A number of methods are used, but using communication to resolve problem comes under the first strategy. Effective Communication allows you to explain, what you are experiencing and what your needs are.
Many questions will also be asked to reveal the strength of the relationship between you two. You will know that both of you are just good partners or soul mates too.
One thing that will be special in this entire session is that you will get to know your partner in the best way. Not only will their goodness be revealed, but you will also be able to deal with their evils.
Listening to the issues, and then by searching a way out; which benefits both and builds trust. Now, let's dig into the main part:
Benefits of Premarital Counseling:
If you feel like don't need help, read the benefits of meeting a psychologist:
Reasons to Marry:
When you go to any counselor, he will ask you, why do you want to get married now?
Do you respect each other except for love, Do you understand each other, Do you trust each other, Do you both emotionally, physically, and sexually connected with each other.
With such questions, you will get to know whether you are ready for marriage or not.
Practical thinking:
If you are going to marry a person, then it means that you are going to spend your upcoming life with him. That counselor will help you to know whether your marriage is correct or not.
Because it is right to know about all these before marriage is also right With the help of a counselor, you will be able to discuss your future.
Do you both like children? Who earns more from both of you?
They will not ask all these questions to hurt your ego, but it is important to walk a little practical in life.
Discussion on Serious matters:
It is not that only positive queries will be asked by you, but Counselors can also talk with you on some topics about which Normally you stop talking.
It may be that the two of you could not talk about that among themselves.
But a counselor will easily talk to you about how thinking is in the matter of your religion?
What stress do you have in life?
Financially how your life is?
Any of your bad habits or the worst situations in life.
Marriage education
During counseling, you are also aware of common difficulties in marriage and ways to avoid them.
Also, get information about the benefits of marriage and how to make your marriage successful.
After your marriage, you will be told a few things about the situation you may face, which Normally no one is going to tell you.
Recommended Video: Couple Counseling
It is not necessary that if you want to attend Premarital Counseling, then you will have to go to personally meet the counselor.
You can also attend online counseling from home. In which counseling will be done with you through video call.
Online premarital counseling is also just like face to face session but its depend on your comfort level. If you are not comfortable in Live session then you can also join online premarital counseling
Recommended Video: Online counseling vs offline counseling
Please don't reject the reality:
If you are doing premarital counseling, then keep one thing in your heart that it is normal for two people not to agree among many things.
There is no need to be overly upset. Just at first, disagreements should not affect the relationship, then after the debate, both of you start laughing or not.
Overall, in this session, you have to decide your whole life. By the way, whatever will happen, it will continue to happen, but by taking these steps from your side, you can make an effort for the betterment of life.
Objectives and Goals of Premarital Counseling:
Here are the objectives and goals of taking help:
It Improves your Communication Skills at a level, where you can talk confidently about things to anyone.
Your overall view will change the relationship, in a positive way.
Final Words:
finally, I am Going to tell you that Premarital Counseling is that type of therapy that will define who you are. Are You Still ready for marriage or not? Dr. Neha Mehta is the best Psychologist in Delhi
Although this Counseling will give you a chance to clear your mindset and to clear yourself that you are totally ready for marriage.