Hello !
I am
I am Dr. Neha Mehta
(Consultant Psychologist)
My Fit Brain, Hisar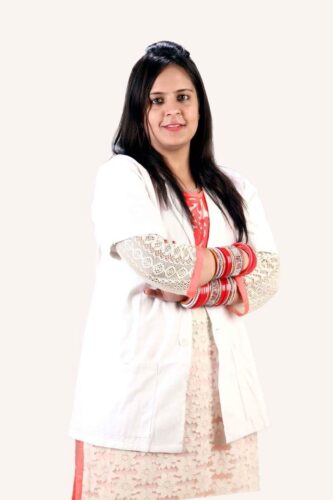 About me
Neha Mehta is a Consultant Psychologist, a Motivational Speaker and a well known Parenting Coach practicing in Hisar, Haryana. She is the Youngest Leading Child Psychologist in West-Zone of Haryana and Delhi NCR. She has 7 years of enrich experience in field of Psychology.
She is a Gold Medalist, National Youtuber, Blogger with over 5000+ Live Sessions and Videos being appreciated by Viewers all over the web. She is believer of Holistic Health, Gratitude, Self awareness, Inner Peace & Mindfulness as her powerful tool to bring Positive change in lives. She has her hold on Parenting and Motivational Speaking with over 2000+ Institutionalized reach.
She is on panel with various Schools, Colleges and MNC's for in-service Staff Counseling in Haryana & Delhi NCR. She has been associated for Weekly & Monthly visits with various Government Schools, Charitable Hospitals, De-addiction centers, Autism care units, Suicide Prevention unit helplines.
National Girl Pride Award (2017)
National Women Achievers Awards(2018)
Social Achievement Award (2018)
More About Me
She owns her own Clinic MY FIT BRAIN at Hisar, Haryana.
You can connect her on facebook page ' My Fit Brain' for daily dose of positivity.
She has more than 50 whatsapp groups working for parenting and emotional well- being internationally.
Has been awarded as Best Psychologist by Star News & Mind is King (World Record Holder)
Has also worked with Lok Sabha Channel, Dainik Bhaskar, Siti Channel. Her Articles got Published in National News Papers on regular Basis.
Online counseling programme for psychology student those who wish, to keep hands on Online handling of kids.
Gratitude Therapy: For clients, teachers, students, business who want move towards ladders of success.
She's been giving education to Medical Students, Nursing, Dental, OT Technicians, Asha Workers at The Florence Academy at nominal charges & awarded as Best Teacher in Social Work by Dainik Bhaskar-2016.
Has organised more than 50+ Camps in association with various organisations like DoctorNXT, SHPL, Rehber Foundation, Elements etc
9728732637Call Now!
My Fit Brain Clinic
My Fit Brain, Hisar (clinic)
MY FIT BRAIN provides face-to-face counseling as well as offers counseling services via, telephone, email and online.We are treating the mental health disorders without any kind of medications. We have a team of highly trained and experienced counselors, who are here to answer your questions.
MY FIT BRAIN provides a caring and supportive environment to help you in mentally, emotionally and physically to find the ways to facing your problems and difficulties in life. MY FIT BRAIN is established to help you reach out for help when life offers you a challenging environment.
Treatments
FOR ADULTS [fl_builder_insert_layout id="28″ type="fl-builder-template"] FOR CHILDREN [fl_builder_insert_layout id="30″ type="fl-builder-template"] FOR COUPLES [fl_builder_insert_layout id="32″ type="fl-builder-template"]
Book Counseling with Neha Mehta
Out of City People can also contact via Phone / Skype
Clinic Consultation
1000 /30 Minutes
Voice Session
1000 /30 Minutes
Skype Video Session
2000 /30 Minutes
My Fit Brain 'Online Portal' is an online mental wellness clinic. We have an all-star team of Mentors, Psychologists, Psychiatrists, Life Coaches, Sexologists & Experts from various Medical Fields. The whole team possesses a special expertise in provision of best online counseling for personal problems.
GET IN TOUCH
Seminars
Media Coverage
View More
Friendships have a huge impact on your health and happiness. Good friends relieve stress, provide comfort and joy, prevent loneliness and isolation, and even strengthen …
Ms Neha Mehta is one of best Psychologist & Family Therapist in Hisar, giving her services Online & in Clinics in Sirsa, Jind, Rohtak, Fatehabad, … View More
Community
Have Questions?
If you are coming for the first time you need to know what to expect..
[fl_builder_insert_layout id="94″ type="fl-builder-template"]
Do I really need to consult a psychologist..
[fl_builder_insert_layout id="92″ type="fl-builder-template"]
How many sessions do I need?
[fl_builder_insert_layout id="93″ type="fl-builder-template"]