Ever heard about shrimping? What is shrimping fantasy? Who does shrimping and how is shrimping done? All these are probably some of the questions that first come to mind of an individual who first hears the word shrimping. In this article, we will talk about shrimping fantasy meaning and will tell how you can do shrimping. But before that do you know what is foreplay? Foreplay are different sexually arousing techniques that are performed before sex to stimulate or arouse the partner.
These techniques help in setting the mood and prepare both of you for intimacy. Different desires and fantasies either form a part of foreplay or sex. These desires and fantasies are called sexual fantasies. We will be looking in detail over what is sexual fantasy. So, let's begin.
What is Sexual Fantasy?
Sexual fantasies means to have certain desires or image or imagination that raise the body's stimulation and bring a person to sexual arousal. These are certain deep desires of a person that they want to fulfill and gain sexual pleasure. There are many sexual fantasies like rimming, watching each other masturbate, practicing threesomes, foursomes, and shrimping. These all stimulate a person and give sexual gratification. The article will mainly focus on what is shrimping fantasy and how to do shrimping. This will help you avoid the performance mistakes you and your partner are making that can lead to the spoiling of the moment. We will also explore and get to know about shrimping fantasy meaning. So let's dive in! 
What is Shrimping Fantasy?
Now let's get into what is shrimping fantasy. The act where one person sucks or licks another person's foot for sexual pleasure is called shrimping sex or shrimping fantasy. It is a kind of foreplay technique that is commonly undertaken by many couples. You can also go for sex counseling to understand it more clearly and know about foreplay. It is a fantasy to lick female toes and feet. It usually occurs in pedophilia or foot fetish cases and is associated with female foot. Many times sex begins from here as it is a sensitive part of the female body and is responsible for the instant arousal of females.
Females usually prepare themselves for sex mentally and for that, foreplay tricks and tips are required. Shrimping does that for females but you must have the stamina to go with foreplay and sex to have perfect pleasure. If you lack stamina, you can use the stamina combo by Nature Mania. It helps in regaining strength and increases power.
The fantasies are usually related to the toes of females with or without jewelry. It is also associated with foot foreplay. You can also do oral with your toes. It also comes under shrimping. Many males have different desires associated with shrimping, some are understood, however, certain desires may be harmful and at times the fantasies grow to peak and also become an addiction that is hazardous to both partners. This is why is sex education important.
It tells you about what is foreplay and what are different aspects of it at a certain age. Also when you learn about shrimping you get to know how to do shrimping. This helps in understanding it and applying it in your sexual life. Thus shrimping fantasy meaning is to have a sexual obsession over a female foot to gain pleasure by licking or sucking it. 
Precautions while doing Shrimping?
When you already know what is shrimping sex you must also know about what are the precautionary measures that you must take care of while or before going for shrimping. There are many sensitive body area which excites females, among them one is the foot.
Many females like it when their partner licks their feet and shrimping is mainly thought of licking female feet. However, there are many males as well who enjoy shrimping. It is one of the most common foreplay techniques for sexual arousal and sets the mood of your partner. However, there are certain precautions you must take care of while going for shrimping. Here are some of the precautionary measures you must take into practice before you go for shrimping.
1. Follow hygiene measures
When you are learning how to do shrimping, you must also know about the precautionary methods you must follow while going for shrimping. Whether you practice any foreplay or have sex, you must follow hygiene measures to stay away from any complications. Also in shrimping, you must first go through hygiene measures like having a clean foot. You must thoroughly clean your feet and clean your feet nails as well as they can be a storehouse of bacteria. Therefore take care that before you go for foreplay, especially shrimping, you clean yourself and pay attention to your feet as well.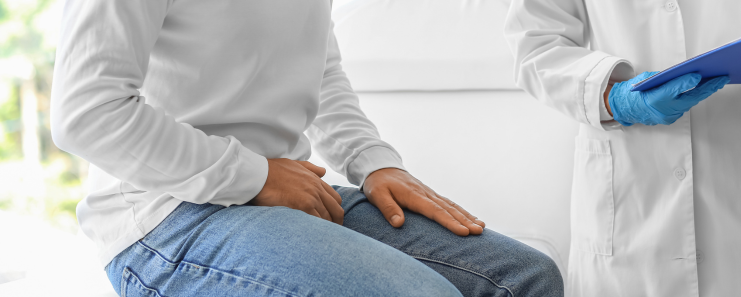 2. Do not shrimp if there is a wound
There are many tips to recognize shrimping fantasy. In shrimping, you have attraction or fetish towards the foot of your partner. You might be doing shrimping for a long time but the name might be new. The precautionary step you must take care of is to see that there is no wound like cuts, scratches, or any slight infection in the feet of your partner before going for shrimp as it may cause bacterial infection both to you and your partner. Thus if there is even a slight wound on the foot of your partner then you must avoid shrimping. 
How to talk to your partner about Shrimping Fantasy?
It must by now have been clear that shrimping fantasy meaning is to lick a female's foot or suck it for arousal or stimulation. There are different kinds of fantasy that people create in their heads like shrimping, rimming, etc. These are usually formed by past sexual experiences or by reading or seeing them.
Learning about how to do shrimping is also important. Shrimping is usually done by appreciating the female foot by visualizing it sexually, licking it and sucking it. It is also one of the tips to instantly turn on a woman as it is one of the sensitive areas of the female body. But some women don't like shrimping and usually males do not go for shrimping due to many factors.
When you have learned the tips to recognize shrimping fantasy and understand that you are inclined to have a foot fetish and it is one of your sexual desires then you must communicate with your partner. If your partner doesn't agree on going for shrimping sex then what you can do is calmly talk to them.
Tell them about how you desire shrimping and what your sexual pleasures are. Most of the time communication leads to the solution of the problems. You can tell your partner what happens in shrimping how you feel and what importance it holds for you in your sexual life. You can convince them in fact that it is a safe sex practice and while slight precautions there are no chances of infections.
Conclusion
By now, you must be clear about what is shrimping fantasy. Shrimping means the desire to lick and suck the foot of your partner. It is also at times used synonymously with foot fetish. This foot fetish can become an addiction if it is not kept a check on. You can go for addiction counseling if you feel it is overpowering you. There are different tips to recognize shrimping fantasy. If you feel stimulation by seeing the foot of your partner, you want to go for licking or sucking the foot of your partner as a foreplay technique.
The meaning of foot fetish is to have a sexual obsession with feet. It gives you stimulation and arousal when you see or touch someone's foot.
FAQ'S
1. What is foreplay?
When you want to know what is foreplay, you must understand there are three levels of sex: foreplay, intimacy, and after play. Foreplay is the one that comes before sex. It is usually the built-up of the mind where the mind prepares the body for the sexual intimacy that precedes it. It is especially useful for women as they need to prepare themselves mentally before they engage in any sexual intercourse. Foreplay includes kissing, touching each other's private areas, engaging in any sexual desire like playing with ice, stimulation by touching sensitive areas, etc. Foreplay helps in setting up the environment and the mood. Sexual pleasure depends on how good the foreplay is.
2. What are the different types of foreplay techniques?
Many different types of foreplay techniques can be used to set up the mood and environment. One of them is kissing, which is usually the most important and common foreplay technique. Some other techniques are playing with each other's hair, touching each other's genitals, engaging in different sexual desires or fantasies like rimming, shrimping, etc. You can look for tips to recognize shrimping fantasy or any other fantasy. There are foreplay tips new couples who are new to sexual experience. Touching sensitive areas of your partner also helps in exciting them.
3. What are other different sexual fantasies?
There are many different sexual fantasies. People have different types of fetish which helps in arousing them. One of the most common is foot fetish. The meaning of foot fetish is having an interest in the foot sexually. It usually involves playing or moving around the foot for arousal or pleasure. Some other sexual fantasies or people commonly involved in are threesomes, foursomes, playing with ice, using vibrators, and being dominant or submissive during sexual intercourse. Some people even have the fantasy of watching others have sex or watching their partner masturbate. These are some of the desires or fantasies one has. It even extends to rimming or shrimping.
4. How to recognize my fantasy?
There are many ways to understand your fantasy. Understanding your fantasy comes with a full understanding of your body and your personality. Sexual fantasy develops either with past sexual histories or by watching certain sexual activities which might lead to the formation of certain desires. You can recognize your sexual fantasy when you start having sex, after some time you might be able to decide whether you like shrimping sex or you like rim jobs, you want to dominate or want to be submissive. It all comes with sexual experience, knowing about your sexual experience, and understanding what you prefer.
5. What to do if my partner doesn't like my fantasy?
When you have intercourse it is important to know that somewhere or the other you want your desires or fantasies to be fulfilled. Fulfillment of sexual desires gives satisfaction and pleasure. If your partner doesn't like your fantasy you can try to talk to them by communicating how you feel and what it means to you full stop you can also try to explain to them what your plan to see is and how it works.
Explaining to them the meaning of foot fetish, or other fantasies might help. You can also learn about the tips to convince your wife for oral sex if she doesn't agree and it is one of the desires but you must always take consent.